Change gets supercharged this November in Torino
Impact Week brings together a committed community whose mission is accelerating positive change for people and planet. It's THE place for purpose-driven leaders, silo breakers, synergy builders – impact people of Europe and beyond!
For impact people by impact people

 

At Impact Week, 1,000+ people and organisations from across the continuum of capital can find goals in common, connect and collaborate. We're setting the stage for unexpected perspectives and innovative breakthroughs in impact finance, necessary to accelerate the journey, scale up what works and achieve the Sustainable Development Goals together.

  

Talk of the block

 

It's all happening in Turin, Italy – a city reborn to support big ideas – in partnership with Fondazione CRT and Fondazione Compagnia di San Paolo.

Expect a vibrant showing from Torino's culture, food, art and tech scenes, brought together by Torino Social Impact and partners. All packed in 3 impact-full days, hosted by OGR, a space designed for innovators, together with Time2 Foundation and our content partner Cottino Social Impact Campus.

 

Impact Together

 

Mobilising capital for transformative change is the work of many – we need diverse voices to drive the conversation forward. We need all hands to push talk to action. And we need to act now to get our polycrisis world on track. Join us!

 
Put the 'act' in impact
It wouldn't be Impact Week without real action and real change.
| | | | |
| --- | --- | --- | --- |
| Navigate through the world's crises |   | We'll focus on outcomes, bridge work across sectors, expand mindsets and get all hands on deck to navigate through the world's crises. |    |
| Get the lasting connections and learnings |   | We'll ensure new actors in the impact finance space get the lasting connections and learnings they need to succeed. |   |
| Team up with those powering, accelerating and delivering impact |   | We'll connect demand and supply, creating a unique hub for those powering, accelerating and delivering impact. |   |
| Take action! |   | We'll bring the action. Partnerships: forming! Hands: shaking! Change: making! Barriers: breaking! |   |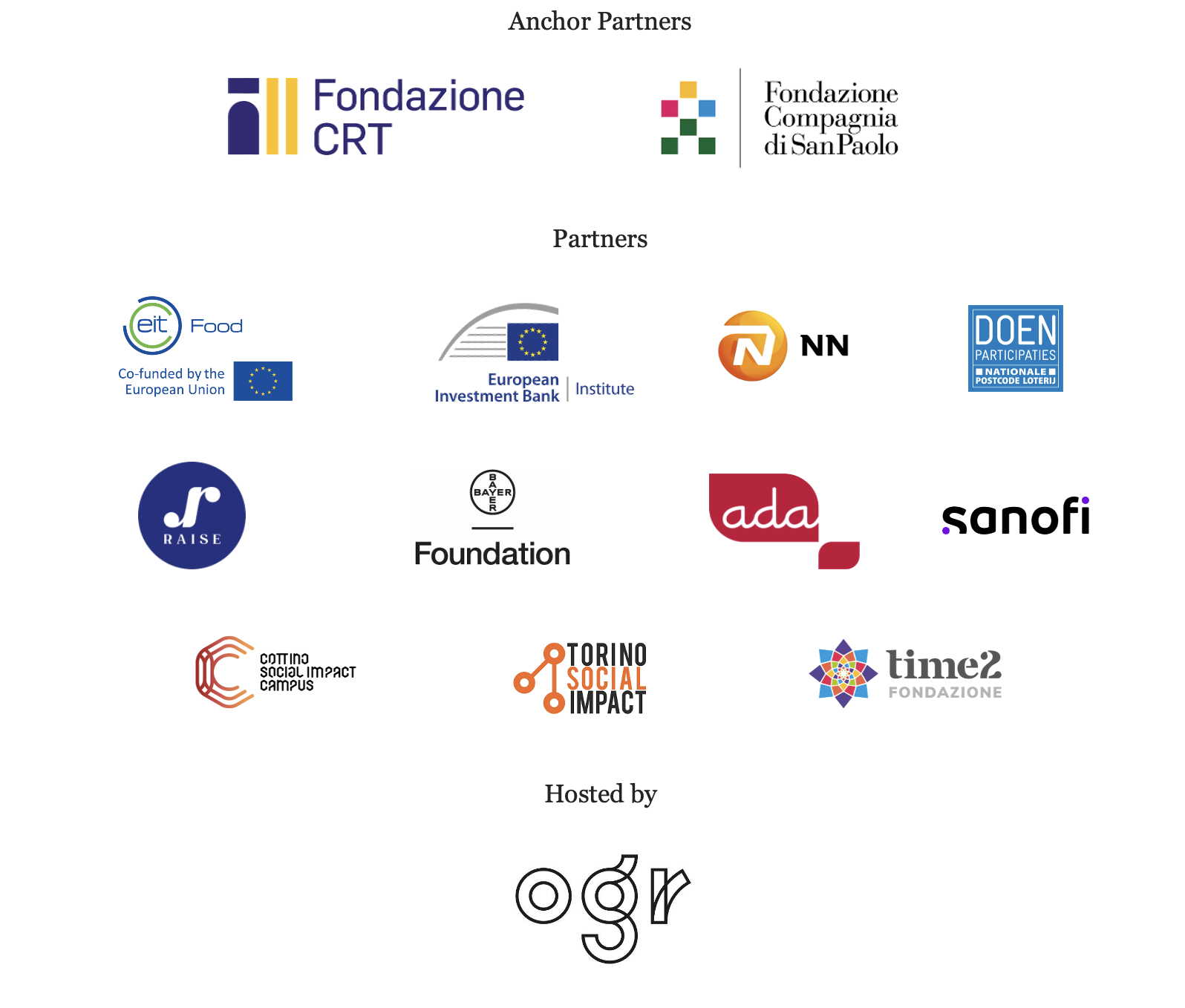 Impact Week 2023

Registration website for Impact Week 2023
EVPAconference@evpa.eu.com
EVPAconference@evpa.eu.comhttps://www.impactweek.eu/torino
2023-11-22
2023-11-24
OfflineEventAttendanceMode
EventScheduled
Impact Week 2023Impact Week 20230.00EUROnlineOnly2019-01-01T00:00:00Z
Gare MaritimeGare MaritimeRue Picard 11 1000 Brussels Belgium